Opener B.V. within the larger Odoo community
Collaboration within the community
The next picture is not the Opener team. Instead, it is a part of the active members of the OCA, the Odoo Community Association. This association has taken up the governance of the open source software community around Odoo.
Within this community, people are collaborating on technical projects to improve on the capabilities, maintenance and robustness of Odoo. Each individual contribution is reviewed by other participants according to a well defined process. This way, the quality of each project is assured.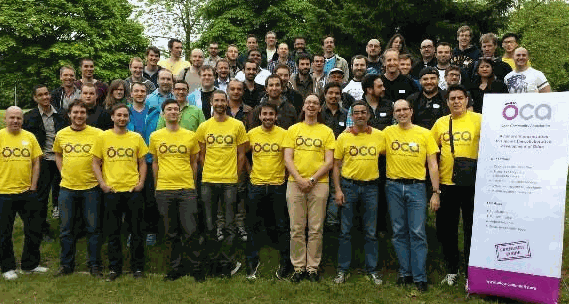 Practical results
This form of collaboration has already led to the following practical results: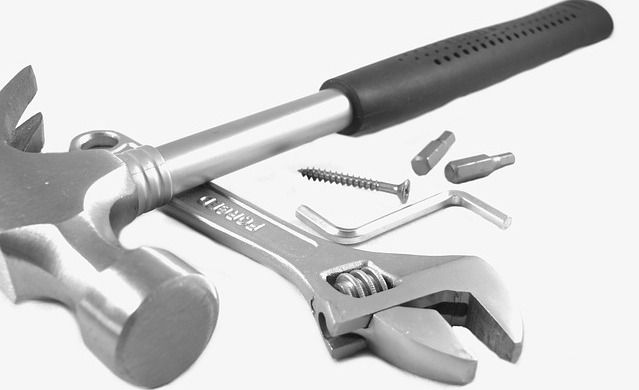 Improved support
Under the name Odoo Community Backports the cooperating Odoo experts that have joined the OCA maintain a stable version of Odoo that contains additional bugfixes that have not yet been adopted in the official version.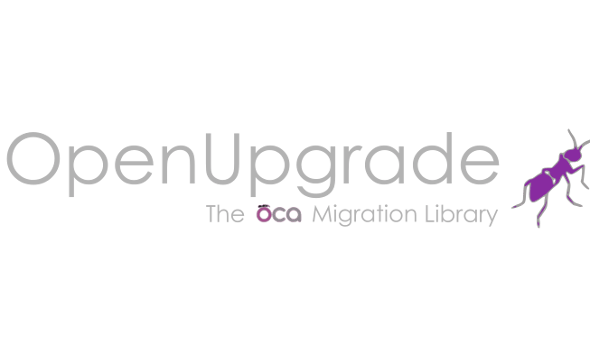 The migration platform
With OpenUpgrade the OCA provides a mature solution for the migration of your data from one major Odoo release to another.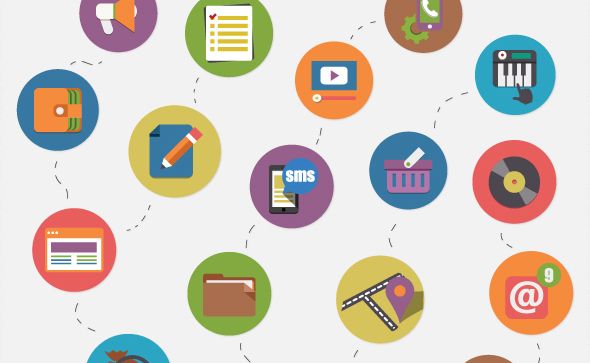 Additional functionality
Already hundreds of Odoo modules that provide additional functionality have been created and are being maintained under the umbrella of the OCA
Basing your project on this vibrant ecosystem
This unique form of collaboration has been made possible by the open source licence under which the Odoo software is licensed. For our company, we chose the name Opener, because the term open has become somewhat of an empty word. In our case, we view the added value of open source as essential for our approach to implement the software that empowers your business.

Opener allows your Odoo implementation to profit from this synergy. It will be built on the commitment of all the members of this community. In its turn, any generally applicable results from your project will be shared through this community (excluding any of your specific data, of course). External review and input from community members ensure and improve on the quality of the customizations in your project. It happens regularly that such customizations start a life of their own and are being improved and maintained without any effort from your side.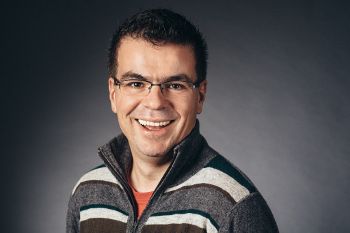 Stefan Rijnhart - Consultant/developer
You can consult Stefan for practical advice and guidance during Odoo implementations, as well as for the development of high-end technical products built on the Odoo framework. He has succesfully delivered several larger and smaller Odoo projects, both independently and as member of a team.

Stefan is a founding member of the OCA and developer of tens of modules, published in several OCA projects. The OpenUpgrade migration platform was initially conceived and developed by him, and he took the initiative of the backports project that adopts bugfixes on the Odoo core software after they have withstood the community approval process.